The Network of OMOTENASHI - The Ultimate Form of Hospitality
Your One-Stop limo provider when traveling between the U.S. and Japan
Connecting the two great lands closer than ever!
Bridging the World
What is JEL Networks?
An alliance between Los Angeles based Japan Executive Limousine, Inc. (JEL) and
leading limo companies across major Japanese cities with key international airports –
delivering best-in-class airport transfers, sightseeing and other
limo services to those who expect nothing less.
We will book your limo anywhere in the United States
Japan Executive Limousine, Inc.
Serving the Japanese business community in Los Angeles since 1989.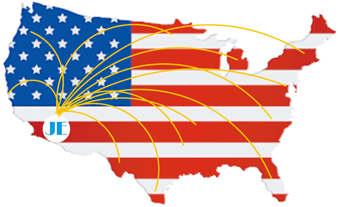 Key Service Areas: New York, Houston, San Diego, San Francisco, Columbus, Detroit, Las Vegas, Toronto (Canada), etc.
Be part of the action!Now hiringConcierge Drivers